---
Slice of Life:
Real People, Real Stories

Are you interested in telling a 10-minute story?
Are you interested in hearing true stories told by your family, friends, or just local people with interesting tales to tell?

Join The Mid-Island StoryTellers
at the McMillan Arts Centre on
Friday, September 28, 2018 (When We Were Young)
Friday, January 25, 2019 (Oh, No! Now What?)
Friday, April 26, 2019 (Bursting Out All Over)

Tickets are ONLY $8.00
and will be available in advance
at the McMillan Arts Centre
and at the door.

If you are interested in telling a story that fits the topic
for the month, go to the Contact Page,
submit your story idea to the Story Curator. We will get
back to you with our decision.

Please note the following requirements:
The story must be 10 minutes or less.
The story must be true.
The story must be about you.
The story should fit the theme for the evening you are requesting to tell it.
You must tell (not read) your story.
No props or sets permitted.
There is a rehearsal before the event. The rehearsal lasts about two hours and is an opportunity to run through the stories, get feedback, and to meet the other storytellers.
---
Tales for the Telling
Storytelling for Adults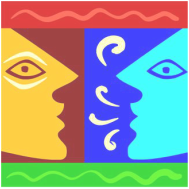 McMillan Arts Centre
133 McMillan Street, Parksville, B.C.
Monthly on the 4th Friday
from October through May at
7:00 p.m. (doors open at 6:30)
Tickets:
$18 /$15 for Oceanside Community Arts Council members


​Advance tickets available at the McMillan Arts Centre.
​Tickets are also available online at www.mcmillanartscentre.com or
​by phone at 250-248-8185

You'll be amazed by the things
you see, if you just listen!
---
---